A while back, I'd written an article discussing the (hopefully) impending Nintendo 64 Classic. In that piece, I'd snarked about the Top 20 Games that we wouldn't get on an N64  Mini. However, PlayStation fans rejoice, because we would get our up and coming once that full game list for the PlayStation Classic dropped to the internet! So many awesome Sony originals! No way would it get hung up in 3rd party purgatory the way Nintendo and its licenses would, right?! 
Well…
PlayStation officially dropped their set list for the PlayStation Classic mini console today and the results? Fans of the system agree that the line up seems pretty lame.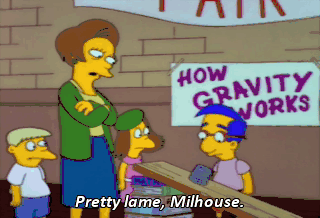 Check out the game list below in this official Tweet from Sony/PlayStation:
Full List in Text:
Battle Arena Toshinden
Cool Boarders 2
Destruction Derby
Final Fantasy VII
Grand Theft Auto
Intelligent Qube
Jumping Flash
Metal Gear Solid
Mr Driller
Oddworld: Abe's Oddysee
Rayman
Resident Evil Director's Cut
Revelations: Persona
Ridge Racer Type 4
Super Puzzle Fighter II Turbo
Syphon Filter
Tekken 3
Tom Clancy's Rainbow Six
Twisted Metal
Wild Arms
So, what's the gripe and what's going on with the complaints? According to Kotaku, some of their choices for missing classics are Tomb Raider, Crash Bandicoot, and Suikoden II. In my personal opinion, I'm surprised and delighted to see the original Rayman on the list. It gives hope for addition Ubisoft games in the future. Future of what, though? How many of these little machines are going to be released, right? I'm also personally excited to see Super Puzzle Fighter II Turbo, but these days it kind of feels like Capcom will license to anyone.
Looking at you for mini Dance Dance Revolution machines, Konami…
This list of games is definitely varied, no doubt about that. I mean, Resident Evil, Metal Gear Solid, and Final Fantasy VII? Those are pretty neat, right?! But where is Parappa? Silent Hill? Any of those 5,000 JRPGs?
It seems as though when you're limited to twenty games, you need to make sure there's a nosh on the table for every snacker's pallet. But to agree with the Kotaku writer's sentiment…
Is anyone here really climbing over mountains of corpses to play the original Grand Theft Auto? 
The PlayStation Classic comes out December 3 for $100.
Follow PopLurker on Twitter, Facebook, and Instagram!